Currently viewing the tag: "learning"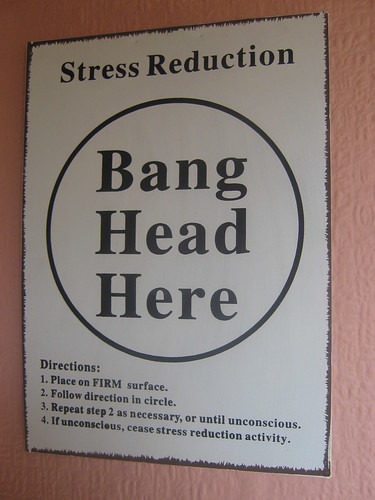 …researchers have found that when people are put under stress — by being told to hold their hand in ice water for a few minutes, for example, or give a speech — they start paying more attention to positive information and discounting negative information. "Stress seems to help people learn from positive feedback and impairs their learning from negative feedback," Mather says.


This means when people under stress are making a difficult decision, they may pay more attention to the upsides of the alternatives they're considering and less to the downsides. So someone who's deciding whether to take a new job and is feeling stressed by the decision might weigh the increase in salary more heavily than the worse commute.


The increased focus on the positive also helps explain why stress plays a role in addictions, and people under stress have a harder time controlling their urges. "The compulsion to get that reward comes stronger and they're less able to resist it," Mather says. So a person who's under stress might think only about the good feelings they'll get from a drug, while the downsides shrink into the distance.


Stress also increases the differences in how men and women think about risk. When men are under stress, they become even more willing to take risks; when women are stressed, they get more conservative about risk. Mather links this to other research that finds, at difficult times, men are inclined toward fight-or-flight responses, while women try to bond more and improve their relationships. -Science Daily
Writing Prompt: Write a scene about a person making a decision in a stressful situation. Include the internal monologue.

Journaling Prompt: How do you make decisions when you are under stress?

Art Prompt: Stressful Decisions

Nonfiction / Speech Writing Prompt: Inform your audience about the role of stress in decision making.

Welcome to the Writing Reader

I believe that the most important thing about writing is to HAVE FUN! You can worry about things like commas, point of view, tenses, etc., later. Right now, just start writing!

If you respond to one of the prompts on your blog, be sure to come back here and put the link in the comment section for that prompt. Share your brilliance!

The Writing Reader Facebook Group The Writing Reader on Pinterest

Get the Writing Reader in your Inbox

Search the Writing Reader

Support the Writing Reader

This is a labor of love, but hey, if you want to share some love go ahead and click to buy me a pen.

Link to the Writing Reader

Graphic courtesy of

rodgerspix

Directories of Blogs

Add blog to our

blog directory

.

Check out this free Libbook

PARADOX: The curious life, and mysterious death, of Mr Joseph Wheeler
Add Widgets (Universal Sidebar)

This is your Universal Sidebar. Edit this content that appears here in the widgets panel by adding or removing widgets in the Universal Sidebar area.